Top Loan Setbacks that VA's Encounter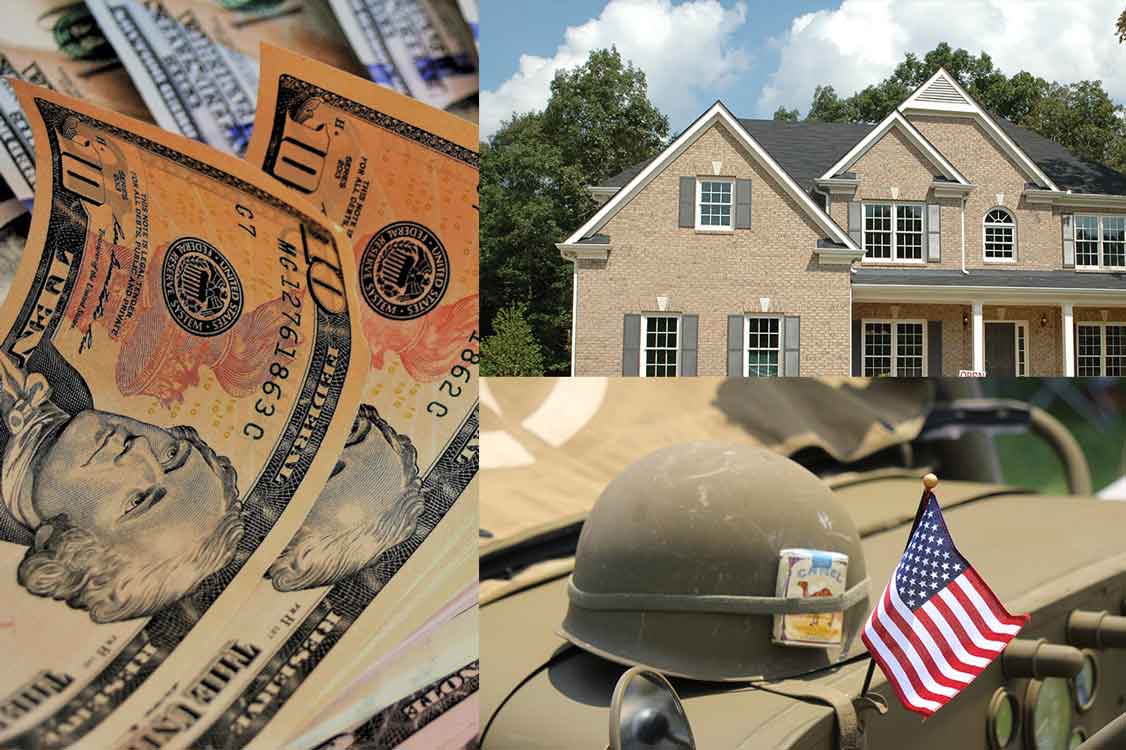 Are you an active service member, veteran, or surviving spouse? Do you know that you can obtain a zero-down payment VA home loan? This can be the best financing option to purchase a home or even refinance your home. Your dream to become a homeowner can be realized sooner than later. However, there are some setbacks you need to know before making a decision.
What is a VA loan?
A VA loan is a mortgage offered through the U.S Department of Veteran Affairs. It is designed to help active-duty military personnel, veterans, and service members become homeowners at an affordable cost. This type of loan has generous terms such as no down payment, requires no mortgage insurance, have lenient rules for qualifying, to name a few benefits.
How do VA Loans Work?
Although the Department of Veteran Affairs offers VA loans, the government does not necessarily design the loans. The government, through the department, determines who qualifies for the VA loans and which lenders issue the loans. The department can either back you up in the loan or have the loan given to you directly. These loans come in a different form from which you can choose.
VA Loan Eligibility requirements
To meet the eligibility requirements, you must have done your service time.
If you are on active duty, this translates to 90 consecutive days.
If you are a National Guard or Reserve member, this means 90 consecutive days.
If you are activated or six consecutive years if you aren't.
If you are a veteran, the required service time varies.
Find more at va.gov.
However, there are some setbacks you need to be aware of. Let's discuss below; read on to find out more.
Funding Fee
Although VA loans have very generous terms, you have to pay funding at closing. This fee is charged to reduce the weight of U.S. taxpayers. However, the following are exempt;
A service member with service-connected disabilities
A surviving spouse of a Veteran who died in service
A service member who has received a purple heart
When you take your first VA loan and make zero down payment, the funding fee is 2.3 percent of the amount you are borrowing. With subsequent borrowing, the VA funding fee increases.
Here are some setbacks that VA's tend to encounter along the way:
Primary Residences Only
Another setback of VA loans is that they are limited to primary residences as opposed to conventional loans. You cannot purchase a second home, an investment, rental property, or a vacation home; this is a significant disadvantage because you cannot purchase any property that brings you money. You are buying a liability instead of an asset in an absolute sense. Therefore, a VA loan is not the solution if you want to buy an investment property. In this regard, a VA loan encounters a loan setback.
VA Appraisals and Inspection
A VA appraisal comes with red tape around it. Because VA appraisals require additional information not needed by other loan-type appraisals. The VA is more extensive than any other appraisal. Some VA Loan Minimum Property Requirements(MPRs) include:
Adequate roofing
No lead-based paint
Mechanical systems that are safe to operate
Adequate heating systems
No signs of termites, dry rot, or fungus growth
No crawl spaces and signs of leaks in basements
Although the intensity of the VA appraisal can keep potential borrowers from owning defective properties, the closing will take ages. Due to the bureaucracy of the government, the appraisers are slow and end up undervaluing homes.
Seller Resistance to VA loans
Many sellers find VA loans unattractive; this makes them uncomfortable, and they end up resisting VA home loan deals. Some of the reasons are; VA appraisals- as discussed above, which impose minimum property requirements that require a home to meet the agency guidelines for safety and livability. They have extensive appraisals such that they undervalue homes. Which makes sellers resist most of them. In some markets, sellers must pay closing costs if veterans buy a property with zero down payment. Most sellers frown at such offers. The closing process of the VA loan may be extended due to delays in paperworks. Sellers want fast business, and this is not pleasing to them at all.
You May Have Less Equity in Your Home
Ironic because buying a home with little or no money is one of the most significant advantages of a VA loan. However, this can also be a disadvantage. A person will have a property that is 100% financed once they move into the home. When the VA funding fee is added to the loan amount, there is a negative equity position from the beginning. If the property's value increases in the market, this becomes a temporary problem. But, if the market is either flat or declining, there's a severe problem. Needing to sell your home and have no equity, forced to write a check at the closing table to cover any closing costs associated with the sale; not a typical case but a potential disadvantage you need to be aware of.
Finally, even though you're eligible for a VA loan, it may not be your best financing option to purchase a home. Depending on your financial position, you might want to weigh your options and choose the best option for yourself. If your best choice is a VA loan, then be sure to do your due diligence and find a reputable VA lender. The lender you choose will determine how your loan application process will go. Finding a company that does a substantial amount of VA business is the safest way to take. Most lenders have no experience with VA loans and may end up giving you unnecessary headaches.