Should You Buy A Fixer-Upper? How To Tell If It's Right For You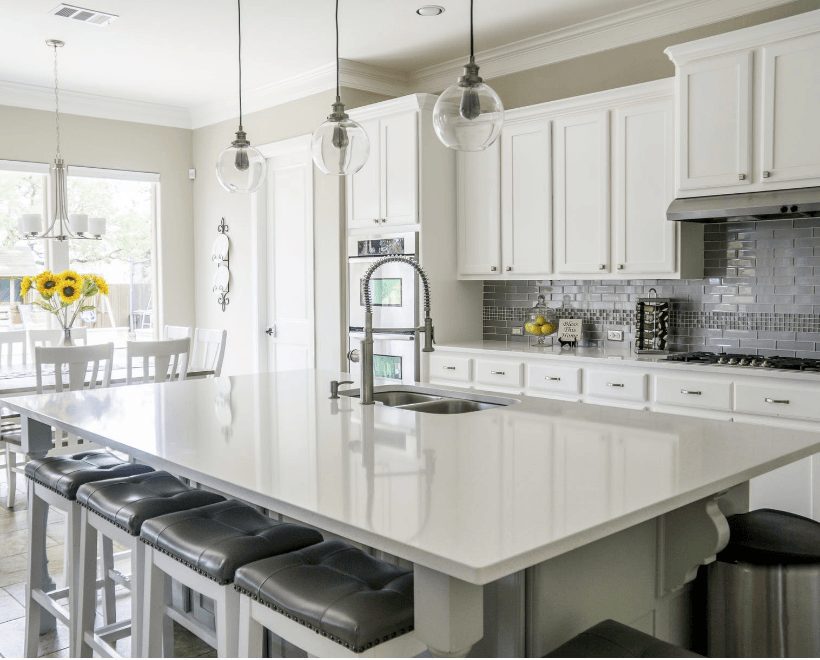 Buying a home that needs significant renovation sounds like a nightmare to some –and a dream come true to others. With renovation reality TV, America has romanticized the idea of buying or loaning a fixer-upper and making over their home. But as satisfying as it sounds, remodeling shouldn't be taken so lightly. After all –they don't call it "sweat equity" for nothing!
There are some questions you should ask yourself and discussions you should have with your spouse before taking on a project home.
Is a fixer-upper really for you? Let's get the conversations started!
What is it about a home renovation that makes it appealing?
Buying a home to flip because it looks like a fun project on "reality TV" is a big mistake. It takes a large crew, a big budget, and a whole lot of TV magic to make it look like a 30-minute walk in the park.
However, if you're attracted to the possibility of making a profit, that may work! Having a solid plan, a budget, and wiggle room for surprises, buying a fixer-up for profit is reasonable. A study by ATTOM Data Solutions showed that home flips in 2018 made an average of $65,000. Not bad!
The most popular reason for purchasing a home that needs renovation is to be able to design your dream home without having to build one from scratch. While costs can add up for significant home makeovers, generally speaking, it's still more cost-effective than building one from the bottom up. If the home is vintage or historical, then renovating it is the only way to have your dream home.
Where will you live during renovations?
Depending on how extensive the remodeling is, you may need to find temporary housing while the work is getting completed. Not only can this be an inconvenience, but it can be costly as well. Even rooming with another family for a week or two has its costs. If it turns out that you need to live in a hotel, you may need to factor in the cost of eating out, laundry, and extra storage for your furniture.
Renting instead? Plan on several months of double the utility bills and mortgage/rent payments in addition to your regular financial commitments and the cost of renovation. This brings us to the next question…
What's your budget?
The least expensive "fixer-uppers" are the ones that need cosmetic upgrades. Retiling the bathroom's walls, refinishing the wooden floors, repairing the siding, or removing old wallpaper are all inexpensive relatively speaking. But still, even then, costs can creep up.
'For more extensive renovations that require a contractor, get several quotes, and always plan for more. Rare is the renovation that goes as planned or stays in budget.
How will you finance the renovation? Getting a Loan?
After you've gotten several quotes, figured in the cost of supplies, and the cost of living, and have added a bit more, it's time to explore financing. Unless you've been planning this for several years this remodel, chances are that you don't have a mountain of cash from which to support your dream remodel.
2 Popular Loan Options:
The good news is that you can make it all possible with a home loan. Here are two of the most popular options:
An FHA 203(k) loan lets you put as little as 3.5% down, and you can pay it back in 15 or 30 years, similar to a traditional FHA loan. There are a few limitations to this loan, however. For example, "luxury" upgrades such as a swimming pool or adding a patio are not allowed. Also, all the work needs to be completed within six months.
The other popular loan is a Fannie Mae HomeStyle loan. It's similar to a 203(k) loan, but it requires a little more down. There are fewer limitations to this loan. As long as the renovation is permanently attached to the home and adds value, you'll be able to finance it with this home loan.
There are more details and many more ways to finance your home remodel, and please contact us! Whether you're a homeowner or are shopping for a fixer-upper, there's a loan for you. Contact us today to get matched with the home loan that can make your renovation dream come true at a rate you can afford.