10 Reasons a VA Loan is Right for Your Next Home Purchase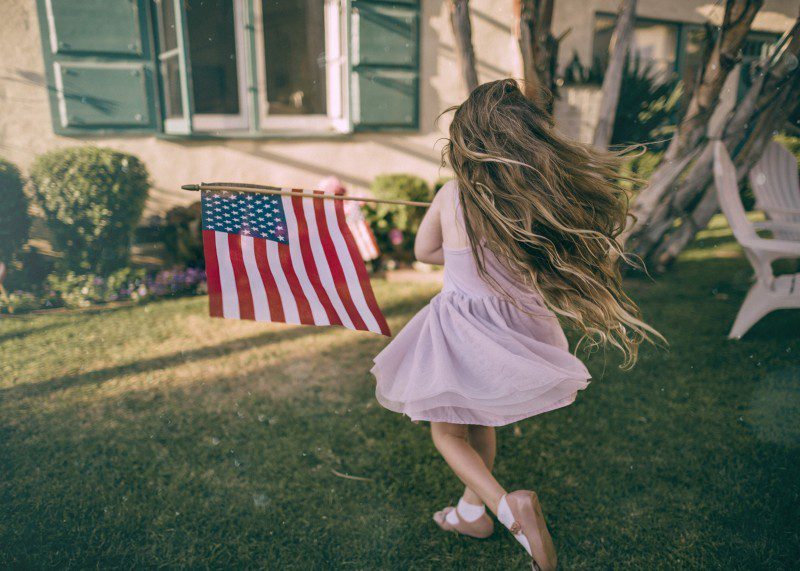 If you are a former or active duty service member looking for a low-stress, low-cost mortgage when buying a home or refinancing, Blake Mortgage, is happy to walk you through the VA loan process to get you the best rate and deal. Contact Blake Mortgage today to learn more about this incredible home loan benefit.
We help Military Families
At Blake Mortgage we are thrilled when we can help military families and veterans qualify for a VA loan because of the many advantages this loan program offers over other mortgage options. It's our honor to assist those who have bravely served our country to save money on their home mortgage.
Here are the top 10 reasons to consider a VA loan for your home purchase, plus 2 refinancing benefits:
Unlike other borrowing options, in most cases, a VA loan does not require a down payment. Therefore, you can free up your cash to use for other items or move in without saving for a down payment which can be an obstacle to homeownership for many people.
VA loans offer consistently lower rates than traditional bank financing loans because the VA home loan program is federally backed by the U.S. Department of Veteran Affairs (VA).
The good news is to qualify for a VA loan, credit and income requirements are much more lenient than conventional loans. You also don't have to be a first-time buyer to qualify.
Private mortgage insurance, or PMI as it's commonly known, is required for most types of loans when the buyer does not have 20% down. The PMI protects the lender should one not be able to make a payment on their loan. So not only do you not need a down payment for a loan, you do not need coverage for not having 20% down. Avoiding PMI is a great benefit it can save you anywhere from .5 to 2% of your original loan amount a year.
Because the VA guarantees the loan, lenders are willing to offer more favorable terms than a conventional home loan.
The Veteran Affairs Department will even go as far as vetting communities before a buyer moves in so that the community is suitable for servicemen and women with disabilities.
A VA loan may also have reduced or no closing costs.
Should you choose to make extra payments to reduce your principal balance or pay off your loan early, you will not pay any extra fees or pay a prepayment penalty.
The VA provides insurance to lenders in case you cannot make a payment on a loan. Additionally, there are services that may be offered to veterans in danger of defaulting on their loans.
Available Across the United States
No matter where you live in the U.S., you can access a VA loan by contacting a VA-approved lender.
VA Loans are not just for new homes but can also save money when refinancing.
Interest Rate Reduction Refinance Loan
An interest rate reduction refinance loan (IRRRL) is an excellent tool for veterans to refinance to lower their monthly mortgage payments with a reduced interest rate. Blake Mortgage can investigate whether we can get you a rate lower than the one you currently have. What is great is you may not need an appraisal or credit underwriting to apply for an IRRRL. It's also possible to refinance without having to bring any money out of pocket to closing.
Need cash from your house? While it's not possible to get money out from an IRRRL, a VA-backed cash-out refinance loan allows you to take cash out of your home equity. Additionally, it gives you the flexibility to refinance a non-VA loan into a VA-backed loan.
Who is Eligible?
Let us at Blake Mortgage help determine your VA loan eligibility. Or you can get your VA Certificate of Eligibility (COE) here.
VA home loans are generally available to those who have their Form DD214 and have:
Served more than 180 days during peacetime OR
Served 90 consecutive days of active service days during wartime OR
Are active members of the National Guard for at least 6 years OR
Have served in the Gulf War for 24 months
Are surviving spouses of servicemen either killed or missing in action or due to a service-connected disability
Get Started Now
Blake Mortgage offers VA-backed loans through various lenders and can walk you through the process. To see what a monthly payment looks like or to apply for a VA loan, schedule your free one-hour consultation with Harry Panosian, Certified Mortgage Consultant and Certified Financial Planner.
About Blake Mortgage
Blake Mortgage is a residential and commercial mortgage firm based in Scottsdale, Arizona that has served the Phoenix Metropolitan market since 2002. We offer comprehensive yet customized mortgage solutions to our clients. Our strength lies in our detailed, personalized, and client-focused approach. Blake Mortgage embraces the core values set forth by the company's founder, Harry Blake Panosian, and approaches every client and transaction with high standards of professionalism, loyalty, and integrity. We work diligently with our clients and value constant communication with the client as well as their realtor. Blake Mortgage abides by the code of ethics of the National Association of Mortgage Brokers and is transparent in all of its operations.
Photo Credit: Frank McKenna/ blog.frankiefoto.com